Search Just Gran Canaria Site
Eden apartments, Puerto Rico 3 Keys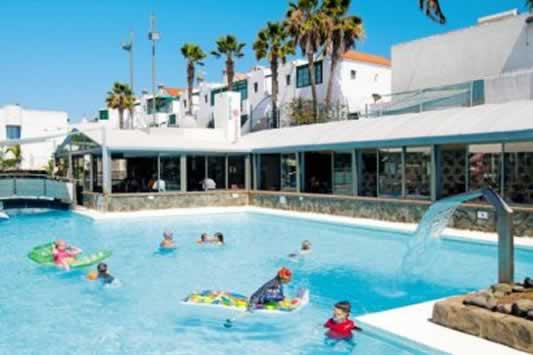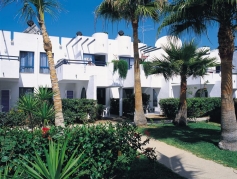 Number of apartments 116
Number of lifts 1
Book
Sunshine Holidays, Free supplier failure insurance included, Accommodation + Flight + Airport Transfers


The Eden apartments are special because...they are ideal for a fun and friendly holiday away from the busy centre of the resort. Staying at the attractive, low-rise Eden Apartments you will find plenty of shops, restaurants and bars in the nearby Europa Centre. The complex is built into one of Puerto Rico's hilltops.
The complex overlooks Amadores beach 2km away down a steep hill
The resort of Puerto Rico has a gently shelving, man-made beach with lovely soft sand
Location Eden apartments
Address
Eden apartments, Avda. la Cornisa, Puerto Rico, Gran Canaria, Spain
The apartments are situated in a quiet area away from the main resort centre on a hill, with the Europa Shopping Centre and local bus stop just 200m away.
The beach and main centre of Puerto Rico are 3.3 km away, but a local bus runs regularly
Due to the hills we would not recommend it for the less mobile.
Facilities & Activities
Swimming pool
There's a large main pool, a separate children's pool and snack bar set in sun terraces. A separate adults-only rooftop sun terrace is set away from the pool area.
Kids Facilities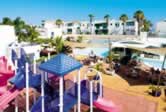 Eden Apartments kids playground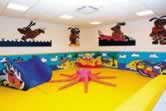 Eden Apartments kids Play room
Entertainment
You can expect a fun line-up of entertainment, suitable for the whole family, with two professional acts per week. The Thomson Superfamily team will also arrange early evening activities six days a week for the kids, such as games and quizzes that parents can come and watch.
Activities
Your Thomson Superfamily team will organise a variety of activities for the whole family six days a week. These include pool games as well as gentler pursuits such as quizzes that parents can join in with or without leaving the comfort of their sunbeds! Add to that games such as Giant Jenga,Twister, skittles, pool tournaments and you begin to get an idea of what Thomson Superfamily activities are all about - fun that the whole family can have together on holida
Apartment Facilities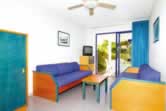 Eden Apartments 1 bedroom lounge
All apartments have a kitchenette (two electric rings), kettle, toaster, microwave, large fridge
Bathroom
Coin-operated TV
Balcony or terrace
Towels changed 2 times a week. Maid service 5 times a week
One bedroom apartments take a maximum of 3 adults and one child up to 12 yrs. Most one bedroom apartments are on the first floor
Two bedroom apartments take a maximum of 5 adults and one child up to 12 years and are on the ground floor
There may be limited space when apartments are fully occupied
Restaurant & Snack Bar
The snack bar offers snacks and meals
Puerto Rico Menu