San Agustin Hotels, map & descriptions, GranCanaria, Spain
Search Just Gran Canaria Site
San Agustin Hotels Map
Interactive Gran Canaria resort map by Google. To highlight a resort or location on the map by click name in above left or click icon on the map. Change the map scale - Zoom in or out or move the map with the controls on the left side of map or drag map to move

Airport

Resorts

Apartments

Aparthotels

Hotels

Attractions

Bars

Restaurants

Beach

Bus Stop

Chemist

Cathedral

Church

Marina or Ferry

Hospital

Parking

Post

Scuba Diving

Shopping

Taxi Rank

Tourist information
Hotels in San Agustin, GranCanaria, Spain
Price Comparison SearchSan Agustin
Search for the lowest price for apartments & Hotels
Melia Tamarindos hotel San Agustin, GranCanaria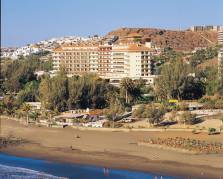 Description - information
Set in San Agustin, this stylish and elegant hotel overlooks beautiful, subtropical gardens which extend right to the sandy beach. Palm trees and lush greenery provide an exotic backdrop to the sun terrace by the pool, and when you're not soaking up the sun, you could head for the tennis or squash court. The dining and nicely furnished rooms.
Location:
Seperated from the beach by its sub tropical gardens
Folias Aparthotel San Agustin, GranCanaria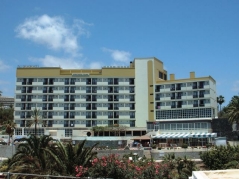 Description - information
The Folias is in a quiet area in the established resort of San Agustin. The studios are simple and compact and offer excellent facilities in a relaxing atmosphere; they are ideal for couples or families looking for a beach break or as a base from which to explore the island.
Location:
The Folias Aparthotel is located in San Agustin,fairly near totheSan Agustin shopping centre and bus stop
© Copyright 2004
just-gran-canaria.com
Just Gran Canaria - Tourist information, attractions, hotels, apartments, holidays and flights to Gran Canaria, Spain