Meloneras tourist information & Meloneras Map
Search Just Gran Canaria Site
Meloneras Map Map
Interactive Gran Canaria resort map by Google. To highlight a resort or location on the map by click name in above left or click icon on the map. Change the map scale - Zoom in or out or move the map with the controls on the left side of map or drag map to move

Airport

Resorts

Apartments

Aparthotels

Hotels

Attractions

Bars

Restaurants

Beach

Bus Stop

Chemist

Cathedral

Church

Marina or Ferry

Hospital

Parking

Post

Scuba Diving

Shopping

Taxi Rank

Tourist information
Meloneras - Tourist information & resort guide
Meloneras - Tourist information & resort guide
Description of Meloneras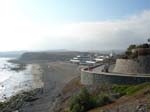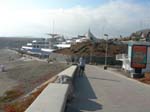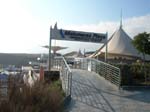 This is a new high quality tourist area and is really an expansion of Maspalomas along the coast in the direction of Puerto Rico.
Meloneras is popular with more affluent middle-aged couples looking for first class boutiques, quality hotels with good evening entertainment and fine dining.
There is a selection of 4 and 5 star hotels, holiday villas and bungalow complexes.
Location of Meloneras
On the south west coast of Gran Canaria , one of the Canary Islands, Spain. Meloneras is located immediatly to the north west of the Faro Lighthouse and runs along the coast.
Transfer time Airport - Meloneras
Approximate package holiday coach transfer time
Shopping in Meloneras
There are 4 shopping centres called Commercial Centers in Spain. Commercial Center is often shortened to CC or C.C. especially on maps
Boulevard Oasis Shopping Centre
CC Varadera
CC Meloneras Playa
Lopesan Boulevard El Faro
Lopesan Boulevard El Faro hopping Centre
The Lopesan Boulevard El Faro shopping centre is the latest to be built in Meloneras and one of the highest quality on Gran canaria and a pleasure to shop, eat or drink in.
Located on the sea front promenade directly in front of the 4 star Lopesan Gran Hotel Costa Meloneras hotel .
The centre has a good array of restaurants ans bars, many of which are overlooking the grass verge, sea front promenade and the sea. The shopping centre with over 40 businnesses located there.
The centre is a shopping delight with both ladies and mens designer or boutique clothes shop, jewelrey, perfum, electronic, gift and toy shops along with a supermarket.
Shops are normally open from 10am to 10pm, the bars and restaurants usually stay open until later.
CC Varadero Shopping Centre
CC Meloneras Playa Shopping Centre
The Meloneras Playa Commercial Centre has a selection of restaurants, bars, cafes and designer-label shops, which match the higher standard of the area.
The Shopping centre is located on the sea front, virtually on the beach, and it's over 90 businesses are located over 4 floors.
Bars and Restaurants
Catering a domicilio La Tiendita
Café Tropicana
Casa Serafín
Chino Dragon House Restaurant
Ciao Ciao
El Bucanero
Hemingway
La Proa Casa Reyes
Mar Azul
Sea Golf
Sunset Café
Boulevard Oasis Shopping Centre
The Boulevard Oasis Shopping Centre is located on the main road that runs behide the sea front hotels and the Lopesan Gran Hotel Costa Meloneras hotel and next to the Maspalomas bus station, just over the road
The Boulevard Oasis Shopping Centre has Banks, bars, restaurants, a chemists shop, and fashion shops.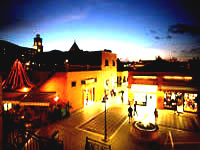 Boulevard Oasis Restaurants and Bars
Cafeteria Paraiso
Cafeteria Black Out
Templo De Buda
Banderas Tapas Y Copas
La Fontana Di Trevi Pizzería
Heladeria La Fontana
Wók Directo Rte. Asiatico
Coral Beach Pub
Bali Resturante Indonesio
Babarian Beer Garden & Grill
Meloneras Beaches
The area consists of a main beach, and rocky coves backed by cliffs. The much larger beach of Maspalomas is only next door, just past the lighthouse
Facilities in Meloneras
Maspalomas Congress centre
The Maspalomas Congress centre is located between Maspalomas and Meloneras. What may be of interest to tourists is that the building sometimes hosts public expeditions and large pop/nightclub events attracting large numbers and top DJs
To be built
A marina and new beach
An additional golf course
More top quality hotels and accommodation
Restaurants
Meloneras Beach & Seafront
Most of Meloneras seafront shore line is rocky with a very low cliff with the sea front paved walkway on the top. This path is backed by high quality hotels. There is a small bay with a beach backed by a shopping centre. But the massive beach that stretches from Maspalomas to Playa del Ingles is only a few minutes away along the front
Meloneras Sea Front
Meloneras Bars, Restaurants and Nightlife
There are a few bars in Meloneras, try the shopping centres and all the hotels have bars. For more exciting nightlife and bars of every description get the bus or taxi to nearby Playa delIngles and catch a taxi back.
Meloneras Restaurants
There are several restaurants in the Meloneras shopping centre and several in a fabulous position right on the sea frontage
Cafe Athena
Cafe de Paris Maximilian
Casa Lola
Chino Canton
Grand Italia Restaurant
Grill Faro Restaurant
K1 Pizzeria Restaurant
Meloneras Hotels and apartments
There are several very large 4 and 5 star hotels along Meloneras sea front. There are no appartments along the front, but the resort has little depth with only a couple of roads running parralel to the coast, therefore all accomodation is near the sea.
Punta Mujeres Archeological Ruins
The Punta Mujeres Archeological Ruins are located on the sea front of Melononeras between the promenade and cliff top almost infront of the Varadero Shopping centre. There is not a lot to see but you can make out the foundations and a foot or so of a circular structure.
The aboriginal Canarians lived here because of the natual local conditions, the local Maspalomas Oasis provided fresh water all year round, birds fish and shellfish were in abundant supply. There used to be many similar settlements all around the coastal areas.
Meloneras Transport - Local Buses
Maspalomas bus Station
:
As far as I know the nearest bus stops are in Maspalomas, only 200 to 500 metres for many of the Meloneras Hotels and arpatments
Popular Bus Routes:
More information on Bus routes Southern Gran Canaria
Tourist information Office
The nearest Tourist offices are at Maspalomas or Playa del Ingles
Pasita Blanca Marina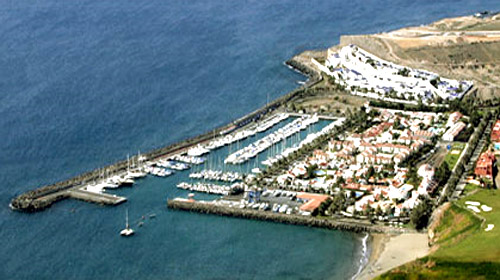 The Pasita Blanca Marina is a pleasant 2 kilometre walk from Meloneras and you can obtain recreational boating trips from the harbour.
© Copyright 2004
just-gran-canaria.com
Just Gran Canaria - Tourist information, attractions, hotels, apartments, holidays and flights to Gran Canaria, Spain