Bahia Feliz Apartments and Bahia Feliz Hotels
Search Just Gran Canaria Site
Bahia Feliz Hotels
Orquidea hotel Bahia Feliz, GranCanaria
4 Star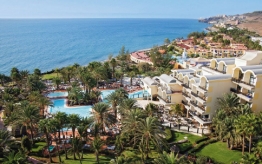 Description - information
This hotel is special because... ...it is set in extensive, palm tree-filled gardens that run down to the dark sandy public beach. The hotel offers all sorts of sports and loads of entertainment that's tailor-made for families, from pool games and 5-aside football to professional shows and a disco for the grown-ups.
Location:
Right on the beach' in a self contained resort in the south of the island
Bahia Feliz Apartments
Playa Feliz apartments 2 key Bahía Feliz
2 keys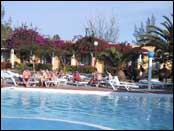 Book Accomodation, flights & transfers with
Sunshine Holidays


Location:
Central located on Bahía Feliz the Playa Feliz apartments are only 500 metres away from the resort centre. Nearby the Apartments you will find the commercial area with all kind of shops, cafeterias, restaurants and bars.