Search Just Gran Canaria Site
Bahia Feliz Tourist information & resort guide
Bahia Feliz Tourist information & resort guide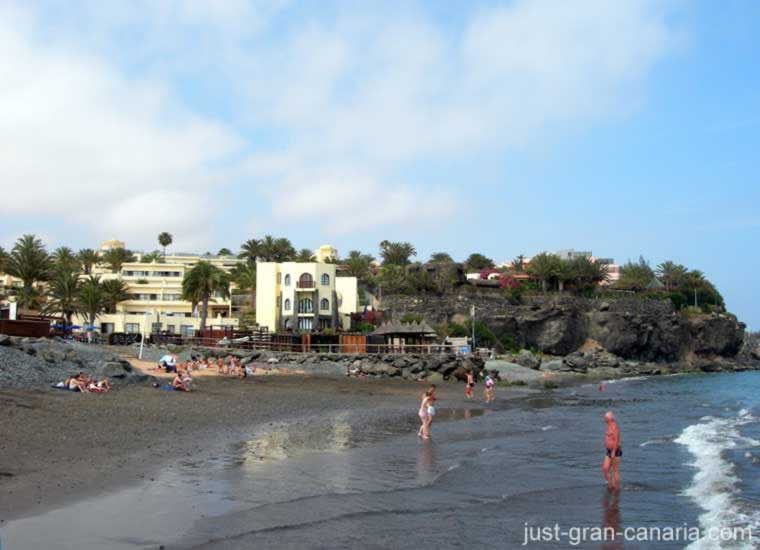 A Section of sea front at Bahia Feliz
Location of Bahia Feliz
Bahia Feliz, situated 10 kilometres north of far busier Playa del Ingles , is a small resort by Gran Canaria's standards. Between Bahia Feliz and Playa del Ingles is the resort of San Agustin
Transfer time Airport Bahia Feliz
Approximate package holiday coach transfer time 35 minutes
Description of Bahia Feliz
An attractive place, it retains much of its old fashioned ambience.

Bahia Feliz cacti

The South of Gran canaria is semi tropical and dry. Therefore many gardens have an abundence of cati plants

Click a Photograph to view an enlargment


Bahia Feliz plane

Next door to Bahia Feliz is a light aircraft airadrome offering touristsightseeing flights


Bungalows Playa Feliz

Orquidea Hotel, path to sea

Orquidea Hotel grounds

Orquidea Hotel Complex Map
Facilities in Bahia Feliz
Cruising in yachts or old schooners can be organised as well as a day's sailing around the whole island. La Vegueta is the historic quarter of Las Palmas, where Columbus called on route to the New World.
Bahia Feliz Beaches
Though its name means 'Happy Bay', the beach at Bahia Feliz shelves steeply into the water, with tidal conditions that make it unsuitable for children. It is invariably sunny, but there is often a stiff breeze on the beaches making it an excellent location for windsurfing.
The beach varies in it's make up, sandy in some areas but generally it is a pebble beach
| | | | |
| --- | --- | --- | --- |
| Bahia Feliz beach | Bahia Feliz beach | Bahia Feliz beach | Bahia Feliz beach |
Bahia Feliz Nightlife
The nightlife tends to be hotel based, while in the resort it is mellow in the extreme: strolling, sipping and romancing tend to be the principle occupations. An exception to this is Garbo's, which has a very good reputation for a night out.But it's more of a one or two off, and not a venue you go to every night.
Garbo's Restaurant Theatre Show
Garbo's is a large theatre, with a 1920's setting, dinning nightclub with organised tours from Playa del Ingles, Puerto Rico and Puerto de Morgan. This is a fantastic evening out with a three course meal, show, singing and dancing.
Entrance is also available without the meal.
Book a trip to Garbo's from either
Garbo´s, Nordotel SA, Ctra Gral Del Sur Km 44, 35107 Bahia Feliz
Shopping in Bahia Feliz
There are more than a dozen commercial centres in nearby Playa del Ingles, which provide a large range of gift shops, boutiques and fairly cheap electronic goods. They are scattered but the most numerous are in Playa del Ingles , including the area known as the Kasbah shopping centre.
Bahia Feliz Restaurants
Bahia Feliz has a pretty town square decked out with a good selection of restaurants and pavement cafes.
Bahia Feliz Transport Local Buses
Bus Stops in Bahia Feliz: On the Main road GC500, near hotel Orquidea
Popular Bus Routes: 1, 5, 30, 66
More information on Bus routes Southern Gran Canaria